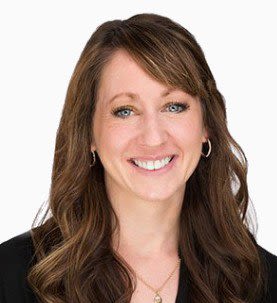 Jaime Cumming is the Senior Paralegal for the Pearson Law firm and brings more than 15 years of legal experience and expertise to the team. Under the mentorship of Jerry and Michele Pearson, Jaime began the Rule 6 Law Clerk program in October 2017 where she is studying to become an attorney. Jaime received her Rule 9, Licensed Legal Internship Certificate in April 2020, and plans to take the Washington State Bar Exam in February 2022.
A Washington native, Jaime graduated from Meadowdale High School, obtained her Bachelor's Degree from Western Washington University and served with Youth With A Mission in Australia & Thailand. When she is not working, Jaime stays busy with her husband Kevin caring for their two children Benjamin (6) and Lucy (4), and volunteering at Church on the Ridge.
One of my favorite parts of The Pearson Law Firm is their belief in a work/life balance that allows me to work hard, but at the end of the day, I still have time to spend with my family and serve my community.